It's the feeling you hope you'll never have as a mum – the feeling that something isn't right.
First time mum Ara-Jane felt it at the worst possible time… "I was pregnant with my first child," Ara-Jane says, "It was meant to be one of the happiest times of my life."
Like all expectant mums, Ara-Jane had been stocking up on teeny tiny onesies. "I'd been doing all the usual things," she agrees, "like wondering who our baby would look like. My husband Cory and I were so excited about becoming parents!"
Then one night, something changed. "I woke and felt like something was terribly wrong…" It's any expectant-mum's worst nightmare. Ara-Jane knew something terrible had happened and tragically, scans the following day revealed that Ara-Jane and Cory's unborn baby girl had suffered a stroke.
Ara-Jane recalls the shock of the diagnosis, "It just didn't seem possible. I was numb. This was not part of our plans… My whole world came crashing down."
As you may know yourself, stroke is never in your plans. And when it strikes a child or even a baby, it shocks you right to your core.
That's why families need all the support we can give them, and why your help today can be so powerful and life changing!
Your support of critical stroke services – like StrokeLine, where parents can call trained health professionals for support and advice – can bring help and hope to families when a child has a stroke. Donate-now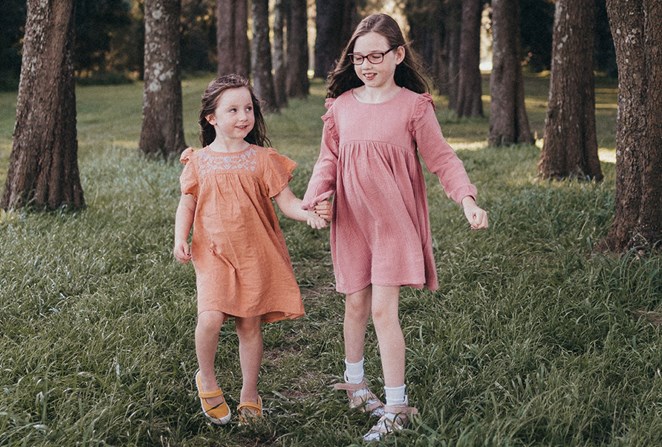 Despite suffering a stroke before being born, Ara-Jane and Cory's daughter Keeley came into the world crying and screaming. "It was music to our ears!" Ara-Jane says, "She was alive!"
Today, amidst the challenges of cerebral palsy and epilepsy, Keeley is incredibly happy and "has that amazing quality of brightening any room," Ara-Jane smiles.
I'd love to tell you this is where the story ends, but it isn't…
Because when Ara-Jane and Cory made the brave decision to expand their family with a brother or sister for Keeley… they had no idea stroke would strike again.
"Our darling daughter Delaney entered our world without complication. She was healthy and happy and so very loved!" Ara-Jane tells us.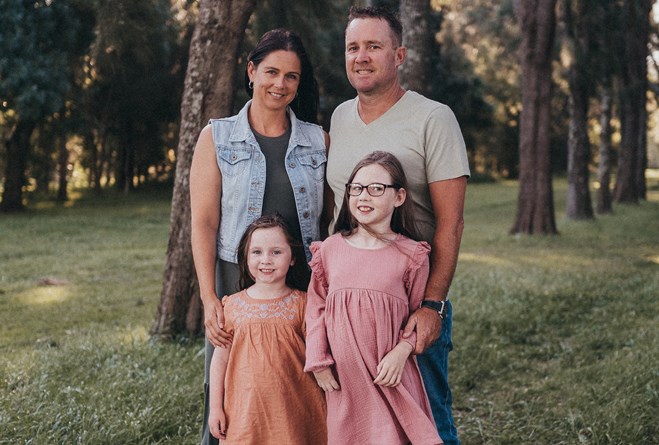 But when Delaney was eight weeks old, Cory and Ara-Jane noticed a change….
"Her right hand was in a tight little fist and she was using her left hand to grab at toys. We knew these were signs of stroke… and an all too familiar fear took hold." Delaney too had suffered a stroke.
It breaks your heart to think of loving parents going through the hardship of stroke twice.
With your gift today, you'll help provide information, support and hope for parents like Ara-Jane and Cory.