Nancy Jagger's Story
Some of our supporters choose to remember the Stroke Foundation in their final wishes as a way of honouring loved ones affected by stroke, or because they themselves have experienced a stroke.
It's what motivated Nancy Jagger from Belmont, Victoria to leave a gift to the Stroke Foundation in her Will.
Nancy and her family were devastated when her sister-in-law Doreen suffered a stroke whilst on her way to work in 1994.
"Nothing can prepare you for the shock of seeing a loved one in that way," Nancy says.
The stroke paralysed Doreen on the right side of her body, and she remained in 24-hour care until she passed away in 2012 at the age of 71.
"I don't think that you have a full understanding of the effects of what a stroke can do to a person and their family until you experience it. You struggle to come to grips with it," Nancy says.
"My sister-in-law underwent weeks of rehabilitation, endeavouring to get her speech and swallowing back and learning how to work her wheelchair one-handed."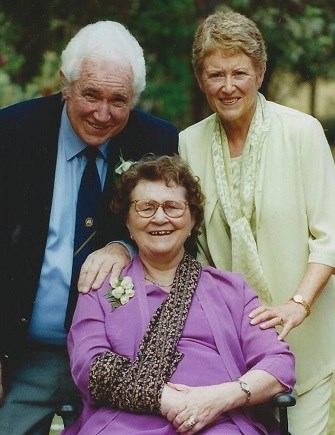 "I feel good knowing my gift is going to be used wisely by the Stroke Foundation in all aspects, but mainly to assist those who have unfortunately suffered the debilitating effects of a stroke."