2018 Research Grants recipients
March 30, 2018

Four researchers across Australia were awarded to generate new knowledge with the potential to drive improvements in stroke prevention, treatment and care.
Professor Dominique Cadilhac, Monash University
$50,000 Seed Grant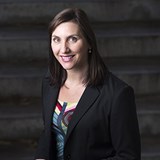 Understanding factors that influence pre-hospital and hospital patient care to improve access to high quality acute stroke care
Summary The aim of this project is to use data from the Australian Stroke Clinical Registry and Ambulance Victoria to explore pre-hospital and hospital management to identify areas to improve the health system and patient outcomes.
Why is this important work?  Diagnosis of acute stroke is complex and delays in accessing treatment can impact patient outcomes. In Australia, not all patients with stroke are admitted to hospitals within time frames to permit time critical treatments to be initiated. Our knowledge of pre-hospital factors that influence timely identification of patients with stroke and arrival to hospital is less well known, but may have important implications for practice or policy.
What are you hoping to achieve? Our project will establish new evidence to improve both the pre-hospital and acute hospital system.
What advice would you have for others who are interested in applying for a Stroke Foundation grant in the future? This is an excellent opportunity to conduct a meaningful project. I would not be able to do this research without the grant.
What is your message to the generous Stroke Foundation donors who have helped to make this possible? Thank you for your support. This grant will enable me to tap into new information that can be used to improve patient care and health policy. 
Dr Monique Kilkenny, Monash University
$50,000 Seed Grant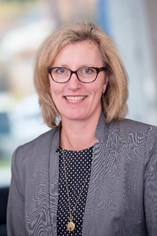 Understanding the impact of hospital transition to primary care and follow up interventions
Summary Several medications can be taken after stroke to reduce future risk. Currently, there are no data on the use of these medications after the patient leaves hospital. For the first time, using data from the Australian Stroke Clinical Registry linked to pharmacy data, we will describe patterns of medication use.
The results will inform practice and policy for primary health care providers (e.g. GPs, Pharmacists) and consumers (e.g. patients, carers).  These results may inform the development of practices that help support patients to take their medications.
Why is this important work? During the first 10 years after a stroke there is a 43 percent risk survivors will have a subsequent stroke. Generally recurrent strokes are more severe, but several types of medications have been shown to prevent recurrent strokes within this high-risk population. It is essential these medications are taken as prescribed and on an ongoing basis to minimise risk and improve long term outcomes.
The mission of the World Stroke Organization is "to reduce the global burden of stroke through prevention, treatment and long-term care". This grant is important because it will assist us in understanding whether patients in Australia who are prescribed medication to prevent a recurrent stroke continue to take it in the long-term.
How important is this funding in your research?  It is an honor and privilege to be given this opportunity to pursue my passion for prevention of stroke. This funding is very important in my research as it will enable me to employ a post-doctoral researcher to assist with the project and funds for specific information technology required for the analyses of these data. The seed funding has also given me the confidence to begin my independent research career.
Importantly these funds will enable data to be ascertained on patients with stroke secondary prevention medication adherence and persistence in the long term. These data will inform my design of future interventions to improve adherence to secondary prevention medication (for a larger nationally competitive grant submission), and ultimately provide evidence of reduced deaths, disability and recurrent strokes through improvements in stroke care.
What advice would you have for others who are interested in applying for a grant in the future? Go for it! The grant offers an exceptional opportunity to kick start your research program. Just remember applying for grants requires perseverance, persistence and passion.  Find work colleagues to review your proposal drafts and learn from them. Writing a grant is not like writing a publication. Successful proposals are often submitted multiple times before they are awarded. I was successful on my third time. Do not give up.
Dr Kathryn Hayward, The Florey Institute of Neuroscience and Mental Health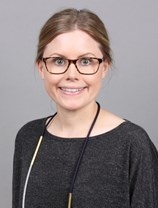 Very Early Start to Personalised Upper Limb Rehabilitation after stroke (VESPUR): A Phase II trial
$49,999 Seed Grant
Summary Losing the ability to use your arm and hand after stroke is a devastating personal experience that can limit participation in daily activities. This study focuses on figuring out "right amount, right person, right time' related to arm and hand training post-stroke. Our findings will help guide delivery of tailored motor training.
Why is this important work? Up to 70 percent of stroke survivors have arm and hand problems after stroke. The amount of training, focused on these areas, in the early days is often very low. Clinical trials to increase the amount of training have shown we can help patients get a little better, but for meaningful arm and hand recovery we still need a breakthrough. Our work is focused on figuring out the right amount for the right person at the right time. 
What are you trying to achieve? We want stroke survivors to return to meaningful activities, like having their morning cup of coffee, typing an email or playing golf. This means our training needs to achieve a large effect for arm and hand recovery. To test if this can be achieved, stroke survivors in this study will start doing a large amount (two hours per day) of arm and hand training with a physiotherapist or occupational therapist early after stroke.
How important is this funding in your research? It is often hard to get funding to pilot new ideas to improve the process of stroke rehabilitation. Seed funding from the Stroke Foundation is critical for testing our ideas and deciding what larger studies need to be done next.
What advice would you have for others who are interested in applying for a grant in the future? The Stroke Foundation grants are an exciting opportunity for early and mid-career researchers to access funds to support their research. My tips are to start early, build a collaborative team of investigators, and pitch your idea widely to get a broad perspective of how your study can achieve greatest impact on stroke recovery. 
Do you have a message for the generous Stroke Foundation donors who helped to make this possible? Thank you for your support of the Stroke Foundation. The funds provided through the granting scheme are a vital mechanism supporting our research endeavours, which have the potential to change the face of stroke rehabilitation and recovery in Australia, and ultimately internationally.
Dr Judith Katzenellenbogen, The University of Western Australia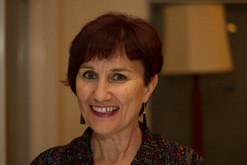 $49,946 Seed Grant
Early process evaluation: Real-world data to inform better implementation of an aboriginal stroke rehabilitation of an Aboriginal stroke rehab trial
Summary This project investigates and addresses risks and opportunities in implementing the first stroke and traumatic brain injury rehabilitation trial particularly designed for Aboriginal people.  Our project is thus nested in a bigger study.
The parent project/trial will introduce an intervention to improve provision of the cultural security of rehabilitation services.
Part I provides training for non-Aboriginal hospital staff in how to adapt standard rehabilitation facilities and clinical service delivery for stroke and brain injury patients so they are culturally secure for Aboriginal patients. Part II trains and employs a community-based Aboriginal Brain Injury Co-ordinator who works with hospital and community-based rehabilitation teams to facilitate optimal care and support for patients and their families. The trial will recruit 312 patients from four metropolitan and four regional hospitals over a three year period.
Using qualitative and quantitative methods, the project will consider staffing, service and associated factors which might affect operationalisation of the trial's innovative brain injury intervention and recruitment of patients.
Why is this important work? Health programs often suffer from implementation failure, where treatments or complex changes that are meant to be introduced, may not be operationalised as intended. This is particularly true in Aboriginal health where factors like limitations in workforce (recruitment, training, support, cultural knowledge and retention), physical environment/facilities, vast distances, rigid systems and high workloads impede planned implementation. A number of cultural, historical and social factors also limit participation of Aboriginal people in such programs and recruitment into trials. This means that the potential benefits of new interventions will not reach Aboriginal people, and evidence of effectiveness cannot be gathered. Therefore potentially beneficial programs are often not incorporated into policy or services, and do not contribute to improving Aboriginal health.
Through identifying factors and circumstances that influence implementation of the program and participation of patients therein, we hope to optimise the parent project by fine-tuning various aspects of how it is implemented, promoted and measured. This will increase the likelihood of potential benefits reaching the Aboriginal survivors of stroke and brain injury.
What advice would you have for others who are interested in applying for a grant in the future?
Develop a grant around something you really would like to do or need to do
It is useful to have a big vision which this seed grant can contribute to
Select a suitable team of colleagues to share ideas with, complement your skills and provide review.
Start well in advance to develop the ideas and proposal
Do you have a message for the generous Stroke Foundation donors who helped to make this possible? Every research dollar helps build our evidence base to making a difference to the lives of people with stroke. Thank you!