2019 Research Grants recipients
March 31, 2019

Research grants were awarded to six researchers across Australia to generate new knowledge with the potential to drive improvements in stroke prevention, treatment and care.
$50,000 Early Career Researcher Seed Grants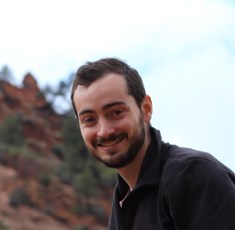 Dr Matthew Pase, The Florey Institute for Neuroscience and Mental Health
The neglected prescription: a Phase 2b exercise study to prevent brain atrophy post-stroke
This project will examine whether exercise can preserve brain health following stroke. We will recruit 100 stroke patients, randomised to complete an aerobic exercise program or a control condition involving stretching exercises. We will use advanced brain imaging techniques to accurately measure brain volumes, scanning patients before and after their intervention, and at one year after their stroke. Thinking and memory skills will also be examined to determine whether exercise could be prescribed as a therapeutic strategy to stop brain volume loss and maintain peak memory and thinking skills after stroke. 
Why is this important work? 
The two major causes of death, disability and reduced quality of life are dementia and stroke. Stroke is a potent risk factor for dementia. Ten percent of stroke patients have impairments in thinking and memory on admission; 30 percent have cognitive decline or dementia at three years. In our prior work, we have shown that stroke patients lose brain volume faster than control participants, and this loss correlates with deficits in thinking and memory. There are no current therapies to prevent a post-stroke decline in thinking or memory. Results from this study will provide unique information on the role of exercise in preventing post-stroke dementia and brain atrophy. This study is potentially practice-changing and will be directly implementable into clinical practice.
What are the success measures of the project and the next steps following its completion?
We expect stroke patients assigned to complete aerobic exercise, versus the stretching exercises, will have reduced rates of brain volume loss at four months and better thinking and memory at one year. This study will provide important preliminary data on whether exercise works for stroke patients and will pave the way for a larger more definitive study. If results are positive, personalised exercise regimes could be prescribed to stroke patients to assist with their mental as well as physical recovery.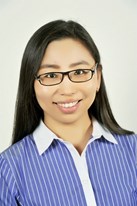 Dr Wenbo Peng,  University of Technology Sydney
Quantifying the impact of the health services, health outcomes, and medical costs for stroke survivors who adapt a healthy lifestyle compared to those who do not: A data linkage project for recurrent stroke prevention
This population-based project aims to quantify the health services, health outcomes, and medical costs of people with stroke who adapt a healthy lifestyle, generating evidence to demonstrate the impact of a healthy lifestyle on the prevention of recurrent stroke.
Why is this important work?
Lifestyle modifications are important for recurrent stroke prevention. However, the impact on healthcare utilisation for people with stroke who maintain a healthy lifestyle remains unknown. Due to some people's poor compliance with lifestyle modifications and some clinicians lack of confidence in delivering lifestyle advice, the findings of this project may help empower people with stroke to make necessary lifestyle changes to reduce their recurrent stroke risk and aid clinicians and policy-makers in determining whether lifestyle changes are a cost-effective care option for stroke rehabilitation.
What are the success measures of the project and the next steps following its completion?
The findings of this project may lead to a further investigation on whether such quantified benefits of a healthy lifestyle can help assist people with stroke adhere to lifestyle changes, which may be translated into fundamental outcomes in stroke rehabilitation care via supporting stroke scheduled therapies and/or educational programs.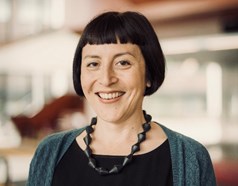 Dr Dana Wong, La Trobe University
Enhancing the effects of post-stroke memory rehabilitation:A feasibility trial of two eHealth interventions to sustain the benefits of a memory skills group
Memory difficulties are common after stroke, and have been identified as an area of high unmet need by stroke survivors. Memory rehabilitation, including group programs based on training compensatory strategies, result in significant short-term improvements in memory. However, difficulties establishing new strategies into everyday routines can mean the effects are not consistently sustained. In this project, we seek to evaluate the feasibility and potential effectiveness and cost-effectiveness of two innovative eHealth interventions designed to sustain the effects of memory skills training - booster sessions delivered via telehealth (videoconferencing) and SMS/email reminders prompting use of strategies. A pilot randomised controlled trial will be conducted to compare these two options against no active maintenance (current practice). Internationally, this would be the first study to assess the impact of eHealth interventions on maintaining the benefits of post-stroke memory rehabilitation.
Why is this important work?
Addressing memory problems post-stroke is the top research priority with regards to life after stroke, as rated by consumers, caregivers and clinicians. Memory impairments significantly impact independence, quality of life, and the effectiveness of stroke rehabilitation more broadly (e.g. due to forgetting appointments or treatment recommendations). This work will deliver new knowledge about whether relatively low-cost methods such as SMS/email reminders could feasibly enhance long-term gains by consolidating use of helpful strategies, so they become more routine and automatic. Identification of clinically relevant and cost-effective maintenance strategies could significantly reduce the long-term impact of memory problems on community participation, independence, employment, caregiver burden, health service utilisation, and quality of life.
What are the success measures of the project and the next steps following its completion?
We will measure whether the eHealth strategies are acceptable to stroke survivors and feasible to deliver; whether the strategies result in better long-term maintenance of improvements in memory function; and how cost-effective the strategies may be. Following completion of this initial trial, the next step would be to conduct a larger trial, which could also address questions of the ideal "dose" of boosters required to automatise strategy use so that lifelong benefits can be realised. If effective and cost-effective maintenance strategies are identified because of this research, we would then plan to translate these findings into clinical practice nationally and internationally. The impact on clinical practice is potentially significant, as memory skills groups are now running in several Australian health services, and value-adding maintenance interventions could be readily applied.
Dr Liam Johnson, Epworth Health Care
'CRiSSIS' - Cardiac Rehabilitation in Stroke Survivors to Improve Survivorship
Stroke survivors are often unfit, inactive and have high blood pressure, placing them at high risk for recurrent strokes and other vascular events, such as heart attacks. For most people who have a stroke or heart attack, the cause is the same – cardiovascular disease. Formal programs, like cardiac rehabilitation for cardiac patients, to support secondary prevention of cardiovascular disease are missing for stroke survivors. This study will test the feasibility of delivering early fitness training within a model of stroke-adapted cardiac rehabilitation (i.e. exercise training + risk-factor reduction education).
Why is this important work?
More than 40 percent of stroke survivors will experience a second stroke within ten years of their first stroke, and 18 percent of stroke survivors will experience a heart attack in the first 5 years after stroke. Fitness training can improve a stroke survivors fitness, blood pressure and blood lipid levels and increase their physical activity. This can reduce the risk of another stroke or heart attack and improve quality of life. Our work is urgently needed to improve cardiovascular health after stroke. We will achieve this by embedding fitness training into routine clinical care to establish healthier lifestyle habits in the early phase of stroke recovery, rather than in the chronic phase where people are most-likely to have returned to their previous lifestyles.
What are the success measures of the project and the next steps following its completion?
We want to improve the fitness levels of stroke survivors, and in doing so, have a positive effect on their stroke risk factors (i.e. high blood pressure, physical inactivity) and reduce their risk of future strokes and heart attacks. To determine if this can be achieved, we are testing whether we can feasibly implement the recommended levels for fitness training early after stroke (i.e. aerobic exercise, such as walking, 3-5 days/week, 20-60 min/session, at a 'light' to 'somewhat hard' level of effort) within a model of stroke-adapted cardiac rehabilitation. If we can show it is feasible, then we can use our experiences to guide therapists and patients into implementing the guidelines.
$50,000 Tim Glendinning Memorial Seed Grant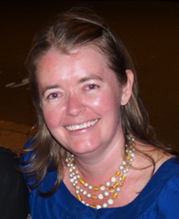 Dr Karen Borschmann, The Florey Institute of Neuroscience and Mental Health
Co-designing a health service model for young stroke survivors
In this project we are working with young people and their carers to design a health service dedicated to addressing the needs of the young stroke community. This work builds on our previous work in which we designed and tested a screening tool that helped to identify the ongoing needs of young stroke survivors and the ways they would like their needs to be met. Our new project will be undertaken in three stages. In the first stage, we will work with young people with stroke who have difficulties with communicating or cognition (thinking or memory) and their carers, to adapt the screening tool to ensure that it can be used by people with communication or cognitive difficulties after stroke. We will also ask carers about what sort of assistance and needs they have related to caring for a young person with stroke.
In the second stage, we will map out all the existing health services across Australia that support young people with stroke. This information will be used to identify services we can learn from and will also identify gaps in our health services that can be improved.
Finally, in the third stage, by combining information learnt in stages 1 and 2, we will work with young people with stroke and their carers to prioritise what sorts of services need to be developed for a new young stroke service. We expect the service would combine face to face clinical services along with online and telehealth support. Our aim is to receive funding and support to develop this new service in the future.
Why is this important work?
We know many young people with stroke have ongoing needs that are not fully addressed by the existing health system. Hospitals and services are typically geared towards older patients and are not always able to meet the needs of younger people. Also, some issues such as the need for additional social support and help with return to work only become apparent after people leave hospital. Finding this support can be difficult, especially for people in regional or remote parts of Australia.
What are the success measures of the project and the next steps following its completion?
By the end of this project, we aim to have developed a health care model that is suitable to meet the needs of the young stroke community. By working with young people with stroke and their carers from across Australia, we will ensure their experiences help shape innovative health services that can truly meet their needs. Once we have designed the model, the next step is to find funding to build it and develop it into the Australian healthcare system.
What is your message to the Glendinning family and the supporters who have generously made this grant possible?
Our project team is honoured to receive the Tim Glendinning Memorial grant. Through this grant, we will work towards improving the outlook of young stroke across Australia. We look forward to working with young stroke survivors and their carers to develop innovative health and support services dedicated to the young stroke community.
$240,000 Gavin Paul Bennier Memorial Research 3-Year Grant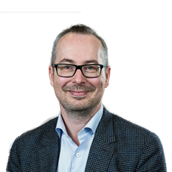 Professor Vincent Thijs, The Florey Institute of Neuroscience and Mental Health
Screening for Early onset Amyloid Related Cerebral Haemorrhage (SEARCH)
In people under 60 years of age, a large proportion of brain bleedings (haemorrhages) remain without a determined cause, despite thorough testing. Cerebral amyloid angiopathy (CAA) may be a cause of such brain bleeding, but its diagnosis is very difficult. New methods have been developed to more easily diagnose amyloid deposition in the brain: a special type of scan (amyloid positron emission tomography (PET)) and biomarkers in spinal fluid can detect amyloid deposition without having to study brain tissue directly. We will test how often amyloid deposition is present in patients who have a brain hemorrhage at such a young age.
Why is this important work?
An easier diagnosis of cerebral amyloid angiopathy would permit earlier diagnosis and allow a better understanding of the features of this devastating condition. A biomarker based non-invasive diagnosis could lead the way to test effective therapies.
What are the success measures of the project and the next steps following its completion?
We will know how often cerebral amyloid angiopathy is present in younger patients with brain bleeding and hopefully have an easier way to diagnose this condition. If treatments for amyloid angiopathy become available in the future, we will be able to perform clinical trials in these patients as we will have built a unique collaborative clinical team. 
What is your message to the Bennier family and the supporters who have generously made this grant possible?
We are extremely thankful to the Bennier family and supporters: this research would not have been possible without the generous support of the Memorial Fund. Worldwide, there is a lack of funding for stroke research in comparison to other conditions. Even less money is available for intracerebral hemorrhage due to amyloid angiopathy. We think that our project will provide valuable insights into this poorly recognised devastating condition.